C-Bright 10% Vitamin C Serum
Epidermal and Dermal Stabilizer
The skin health benefits of Vitamin C.
Vitamin C provides potent antioxidant protection from free radical damage that causes premature aging.  The most dangerous environmental factors for skin are sun, pollution and oxygen that compromise your skin's health every day.
The benefits of vitamin C may include protection against immune system deficiencies, heart disease, eye disease, stress reduction, wards off colds, improves bones and teeth, and much more.  While we cannot always get the required amount just from a healthy diet, doctors often recommend Vitamin C supplements year round.
In addition to Vitamin C working wonders for your body, other benefits of Vitamin C include its ability to induce younger, firmer skin, fading sun damage, reducing discoloration, and preventing new damage from showing up.
Enter ZO Medical C Bright 10% Vitamin C Serum, a potent formula that provides a high dose of pure vitamin C (Ascorbic Acid) that is stabilized to brighten and retexturize the skin.  This water-free formula instantly self-activates upon contact with skin's natural water content to reveal more radiant, eve toned skin.  ZO Medical Z Bright used the power of pure vitamin C to rapidly exfoliate the skin's surface.  Advanced vitamin C goes one step further below the skin surface to prevent new melanin pigment from forming.  The addition of coenzyme Q10, another powerful antioxidant, helps to defend against environmental triggers that cause inflammation.  Natural occurring liquid hydrates and supports skin barrier restoration.  It also minimizes the appearance of wrinkles.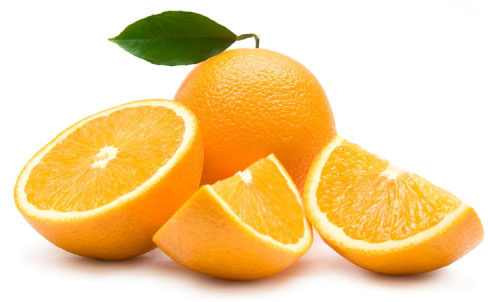 "C-Bright 10% Vitamin C Serum delivers exfoliating and brightening benefits while inhibiting the formation of new pigmentation.  The result is a brighter skin tone and reduction in lines and wrinkles,"
– Dr. Zen Obagi

Provides a potent, pure dose of vitamin C that is stabilized to brighten and re-texturize the skin.
BENEFITS
Helps remove surface discoloration
Helps prevent new pigment from forming
Powerful antioxidants help defend against environmental triggers that cause pigmentation
Helps minimize the appearance of fine lines and wrinkles
DIRECTIONS FOR USE
Apply 2-3 pumps to clean, dry skin AM and PM or as directed by your physician. C-Bright should always be the first product applied after cleansing, and should be worn under other prescribed ZO® treatment products. Begin gradually and increase frequency as tolerated. Slight redness and stinging or tingling is a normal reaction from vitamin C use and will subside.
Diagnosis: Sun Damage, Hyperpigmentation
Treatment: ZO® Non-Hydroquinone Hyperpigmentation System
Duration: 6 months
ADVANCED INFORMATION
Ascorbic acid (10%): Exfoliates skin surface pigmentation for a more even tone and brighter complexion
Tetrahexyldecyl ascorbate: Proven to help prevent new pigment formation
Tocopheryl acetate & coenzyme-Q10: Provides multiple antioxidant protection
Squalane: Mimics our body's own natural moisturizer factor for additional hydration
INGREDIENTS
Cyclopentasiloxane, Dimethicone Crosspolymer, Ascorbic Acid, Dimethicone, Cyclomethicone, Phenoxyethanol, Citrus Aurantium Amara Peel Oil, Squalane, Tetrahexyldecyl Ascorbate, Tocopheryl Acetate, Ubiquinone, Limonene, Citral.
Call Vigour today for more information,
513-891-2478.