Bio-Identical Hormone Replacement Therapy
Achieve Hormonal Balance – Get Back to the Real You.
Ever wonder why you no longer feel the same way you did when you were younger?
All of us, men and women, reach our peak testosterone levels in our mid twenties. These levels begin to drop over the ensuing years, and for some of us, the levels drop more quickly than they do for other individuals. Many of the symptoms we associate with getting older may be attributable to low testosterone including fatique, anxiety, apathy, decreased mental clarity or "brain fog", sleep distrubances, low libido, headaches or migraines, decreased exercise endurance, longer recovery times between workouts, loss of lean muscle mass, increased weight gain around the mid section and increased musculoskeletal aches and pains.
We use the SottoPelle method of bio-identical hormone replacement.
Women may also experience dropping estrogen and/or progesterone levels.
The classic symptoms are hot flashes and night sweats, which can start prior to entering menopause. Low progesterone levels may be responsible for mood changes, anxiety, poor sleep and headaches.
We use the SottoPelle method of bio-identical hormone replacement.
How We Do It…
The SottoPelle Method
In addition to your symptomatic profile, we order laboratory tests to determine if you are a candidate for hormone replacement therapy. We then individualize your treatment dose based on your age, weight, lab values and symptoms. We use the SottoPelle method of bio-identical hormone replacement in which small pellets of crystallized hormone ( about the size of a grain of rice) are inserted beneath the skin. This is done through a tiny nick incision that requires only a dressing, no sutures. Insertions are repeated approximately once every three to four months for women and once every five months for men.
Hormone Replacement Therapy
with SottoPelle & Gino Tutera MD
"I have been on the hormone replacement therapy for 7 years now.  I'm 59 yrs. old and have been water skiing competitively for 40 years. I noticed immediately that my recovery time was much shorter, and I didn't have the extreme soreness that I would normally have for the first couple of weeks in the spring. I sleep much better, my mind is as sharp as it was in my thirties. My energy level is much better and I have been able to stop taking some of the medications that my family Dr. had me on. Dr. Bobbitt and the staff at Vigour are all very dedicated to the patients they treat. They are always friendly and will address any questions that you may have. I would encourage everyone to check into this treatment. It is amazing!!!"
Bruce B.
For more information about the SottoPelle method of Hormone replacement therapy, visit the SottoPelle website.

"I have been on this therapy since November of 2010. Prior to therapy I was very depressed and had all the symptoms of menopause including severe depression. I didn't want to continue living. I can honestly say that the SottoPelle Therapy has given me my life back, even with having a full hysterectomy. Dr. Bobbitt and the staff of Vigour are very caring and professional. I have recommended this office to everyone I meet. "Thank-you" for giving me my life back and I wish you much success!"
Luana W.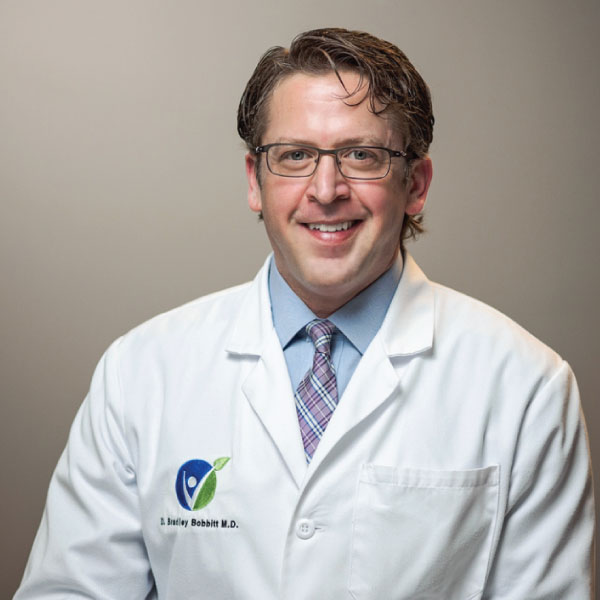 Dr. Bradley Bobbitt
Medical Director, Vigour
"I am so thankful that I was introduced to Vigour.  It took a close friend to help me recognize symptoms, that I did not realize I had until she pointed them out.  She recommended Vigour.  I guess I thought that the brain fog and fatigue (not to mention other unwelcome symptoms) were all just part of being in my 40's.  Thanks to Dr. Bobbitt and his amazing staff I have come to realize that 40 something is the new 30 something.  I highly recommend…VERY grateful."
Vigour Client for Life
JV
Contact Vigour today at
513-891-BHRT (2478) to
make an appointment,
or for more information.